Everybody's favourite author has been nice enough to gift us with a signed, yes that's right, signed. copy of the new edition of The Gathering with a great new cover. The new book will be on sale in September, but one of our lucky members has the opportunity to win it before it goes on sale.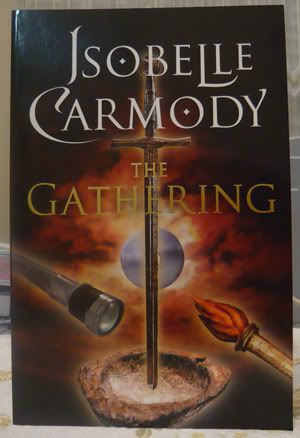 To enter you need to tell us in 100 words or less what everyday object represents who you are; which item would you would choose to be your talisman and why. For those who haven't read The Gathering, the characters in the book focus their powers though ordinary objects which are meaningful to them; talisman.
PM your entry or any questions to
The Tod
before Sunday the 23rd of August.