With the mission successfully completed by one team, the challenge is over. The natives were kind enough to sail everyone back to the ship.
And the winner of Challenge 2 is:
RED TEAM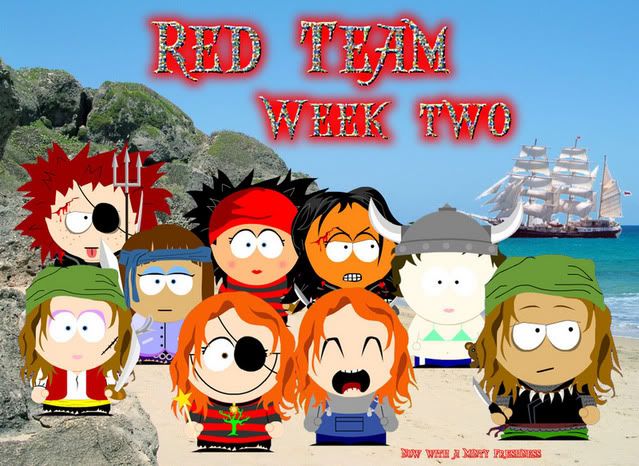 Well done Red team, you successfully returned the Llama to the Natives in time for the celebration.
Here is your reward!
Well done. Thats 30 points to share amongst yourselves. And the next clue for our quest for the treasure!
So... Red Team. You must now nominate a new Captain for the crew from your ranks. Please post your nominee here. You can nominate yourself, or a Red crew mate. Once we have a majority vote, we'll have out captain.
You have till Sunday evening to nominate a captain then we shall hold Pirate Court.