(Again I mention before I start I've written this tut using an XP comp. Comments on other comps greatly appreciated.)
If you already know how to download and unzip your files, but don't know where to put them, click here to skip ahead to:
Installing and using new Brush Sets
Installing New fonts
First of all, you're going to need to find a set to install :P There are so many of them out there.
Choose a brush set
Simply type something like "Photoshop brushes" into Google and see what comes up. If you want something specific sometimes it pays to type a keyword in too eg if I want flower brushes I may type "Photoshop brushes flowers" into Google and see what comes up. Play around a bit and see what you can find. There's a tonne out there. For the sake of this tutorial I'll use a set I only just installed myself which can be found
Here
OR
Choose a font
The process of finding a good font it pretty much the same as with brushes. Simply type what you want into "Google" and see what you come up with. There's heaps of great sites out there including
DAFONT.com
Okay so you've chosen which brush set or font you want. Next hit "Download" or whatever the equivalent on the website you're viewing.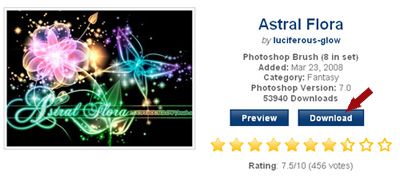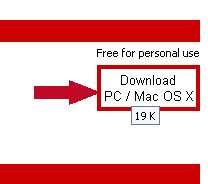 Firefox:
In the next window choose "Open with compressed Folder (Default)" and click "Ok"
Internet Explorer:
In the next window click "Save" and choose a location.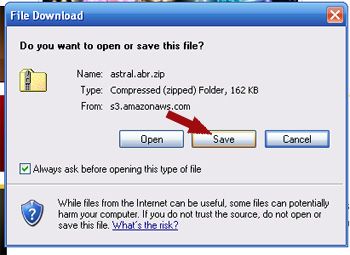 Click "Open"
Extract the files
A folder containing your brushes or font should now open, however it needs to be "unzipped, so click "Extract All files in the tope left as shown: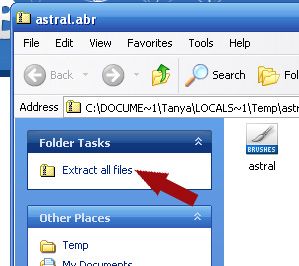 Click "Next"
Here I just leave the destination as it is. We're going to put them somewhere else anyway so click "Next" Again.
Finally make sure "show extracted files" is ticked and click "Finish"
A new folder containing your extracted brush set or font should be shown.
Please don't comment yet. I just want to fix a few things then comment away