*dpm*: [act]raises eyebrows mockingly[/act] I know, I know!
Haven't posted anything here in
ages
, but I've started several pieces, none which are anywhere past notes. Although, I've written something in the POV of a villain...
[ligne][/ligne]
Don't worry, I'm not the good guy.
There are no false pretenses for myself: I'm not out to save the world, I'm not here to become some heroic idol. There are no damsels in distress, no evil scientist whose plans need foiling; not even a cat stuck up a tree. There's just me, and my missing brother.
Footsteps ricocheted in the tunnel. The rumblings of a train shook the underground, causing water to drip down from the structured ceiling. The visitor approached, and I stood from my seat on the abadoned platform. Train number 419 had not been operational for years, and had since become the number one 'shady meeting place' in town. This is, of course, where I met my informant.
He was a man no older than I, and chose to dress in a cliche trenchcoat and loafers, which would obviously be unusable after our encounter. The rot on the platform had already seeped between my toes, which were smartly more covered in my trademark lace-ups. My own coat was black.
I cleared my throat when he didn't speak, and I swear he jumped off the ground. I hid a smile. Traitors in law enforcement were not hard to come by in our town of crime-addled Super, but smart ones were rare. Detective Chenney had an IQ of no more than a banana.
'Well?'
Chenney lifted a large manilla envelope from the folds of his trench, and I swiped it from him before he could reach for the gun I knew was clipped to his suit. I turned to go, but a clasp on my shoulder whirled me around, and I was nose-to-nose with the detective.
'I didn't do this for just anyone, you know. Locksley was my friend.'
I narrowed my eyes. 'Spare me the touching soliloquy, Chenney. I have better things to do.' I turned out of his grasp.
'That address won't get you anywhere.'
I paused mid-whirl. The sole reason a man such as Detective Chenney was associating with the likes of a super-genius - myself - was his ability to access the profiles of almost every other criminal in the System; a national data-base on everyone who had inflicted a major offense. Although beneath me, I mentally congratulated every single person who made it into the System.
Three weeks ago my brother Robert Locksley disappeared off the face of the earth. Unexpected. Random.
Two weeks ago I expected a ransom note, a demand from one of my rival criminal masterminds. Nothing.
One week ago I took matters into my own hands. I called Chenney.
Now I was stuck in an abandoned train tunnel, with my one lead telling me I was getting nowhere.
I am Glen Rodes, and if you have my brother: I will find you.
I'm not a criminal for nothing.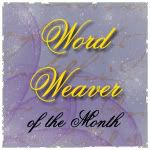 October 2010