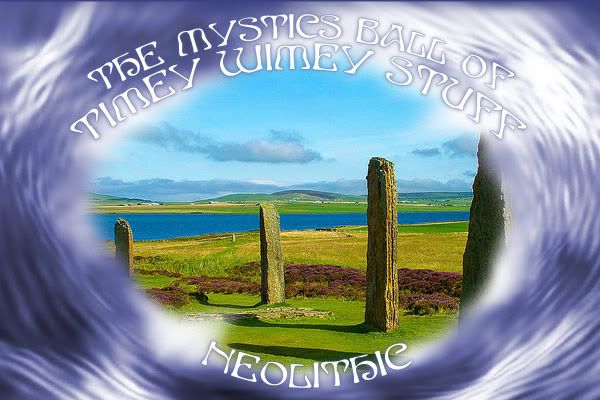 Accompanied by a haunting murmur of wind, the hacked mists of time(y wimey stuff) finally drift aside to reveal The Lounge.
You have been taken back thousands of years, to a plain situated in the
Neolithic Era
. In place of the usual pool, a lake sparkles in the distance. Before it lie swathes of grass, punctuated by standing stones. Scattered among these monuments are an incongruous collection of couches, snack tables, and beanbags.
Occasional scraps of binary and mangled coding still skulk among the stones (and, legend has it, swim the waters of the lake, so beware!), but the Lounge is now presentable enough to open for business. Use this room to kick back, relax, and chat with the other guests. You'll find coffee, tea, and snacks here, but no alcohol is allowed—carrying it between dimensions upsets the balance of time and space. You wouldn't want to cause a paradox, would you?