So I am slowly working on drawing all of the main characters of Obernewtyn. Yes I realize that is 40 or more but it is fun to be able to put a face to the person. Anywho, I would like everyone's opinions on what I have so far and how I might improve on certain characters. I won't really take offense because I am just a beginning drawer but I had a lot of fun with these anyways.
[ligne][/ligne]
The handsome
Swallow
! I am almost 100% sure that the Twenty Families are African American so I drew Swallow with African American features. He is such a hunk!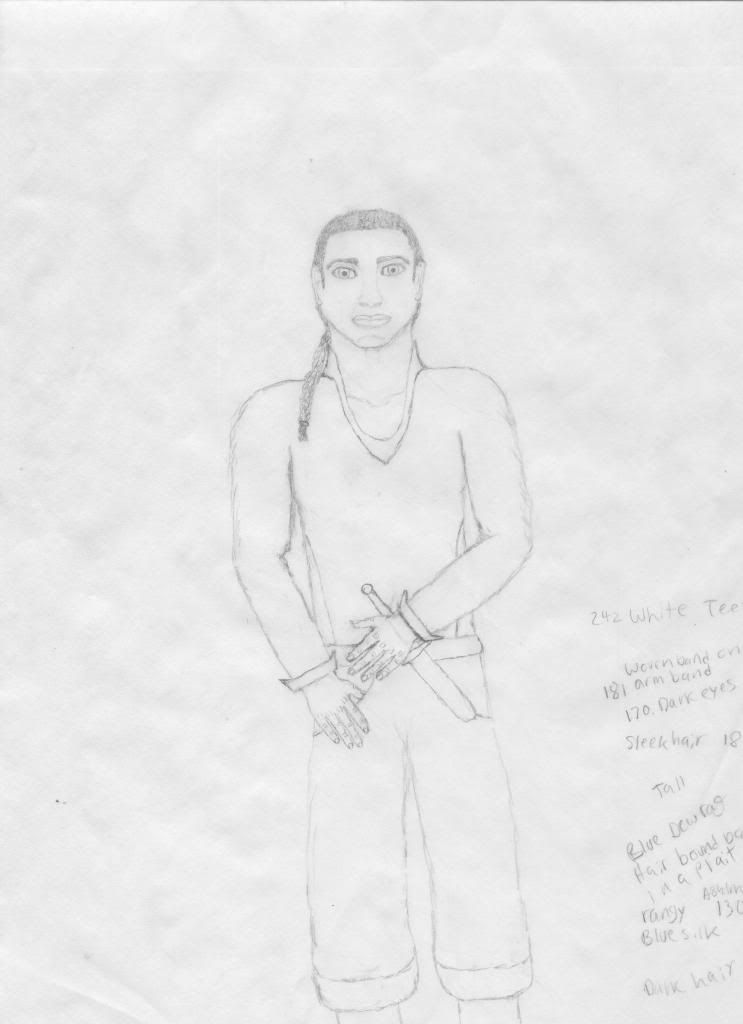 [ligne][/ligne]
Rushton
, at least how I imagine him, and he also matches the
scene in the sending that I drew.
[ligne][/ligne]
Maruman
, I still need to draw in the detail of his fur.
[ligne][/ligne]
Gahltha
[ligne][/ligne]
Elspeth
in her dress and shawl that the Futuretellers made for her. She also matches the scene I drew.
[ligne][/ligne]
Dragon
, sorry she is on a slant. This is slightly older Dragon that is in The Sending.
[ligne][/ligne]
Brydda
, whom is one of my favorite characters because of his beautiful spirit. At first I drew his hair and my husband said he looked like Jesus so I had to change him to more slicked back hair.
[ligne][/ligne]
Ariel
, whom I originally drew looking more evil than this, but my sister pointed out that he shouldn't look evil but beautiful and that he was also more dainty but I didn't want to draw him any smaller.