after a long hiatus, the beginning of the story from which the above scene comes:
Rule 6: Never NEVER swear. Cursing implies a lack of composure, which is a failing an FSK ought never display. An FSK is characterised by her cool head, calm acceptance of facts, and stoic nature. Acceptable terms include: My stars, goodness gracious (or simply gracious) or if you are particularly vexed, darn.
"[censored][censored][censored][censored]-y[CENSORED]!"
I was in trouble. Serious trouble. There was nothing there. I looked again, but no amount of staring could make supplies appear on the shelves in front of me. They had obviously been ransacked months ago, taking anything that was conceivably useful, which was to say everything. There was nothing to be seen on the shelves but the dusty imprints of where the supplies had been, and the drawers held only a single wooden chopstick given over to mould a long time ago.
The room had seemed so promising. The floor had been littered with cartons, stacked haphazardly on top of one another. For one glorious minute, I had thought that all my problems were solved. The dilemma I had found myself in would be solved by the contents of those cartons. I had dared to hope for just one minute.
But only one minute.
Ascertaining the contents of cartons is always an easy task – one simply kicks the bottom carton and watch how the others fall. If you hurt your foot, it's going to be a good day. These cartons fell with a quiet, hollow bump that never failed to render me stomach-sick these days.
I was in so much trouble.
I was out of supplies and my regiment was coming and they would expect me to have supplies and I was out of supplies and how could I be a proper FSK without my darn supplies?
Panicking. Not good. Take a deep breath Aurelia. I took a deep breath.
Rule 3: Ignore the battle and concentrate on what you're good at. There is nothing but your task.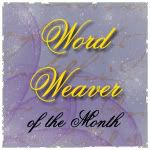 April 2012